Statesboro Fire Dept Apparatus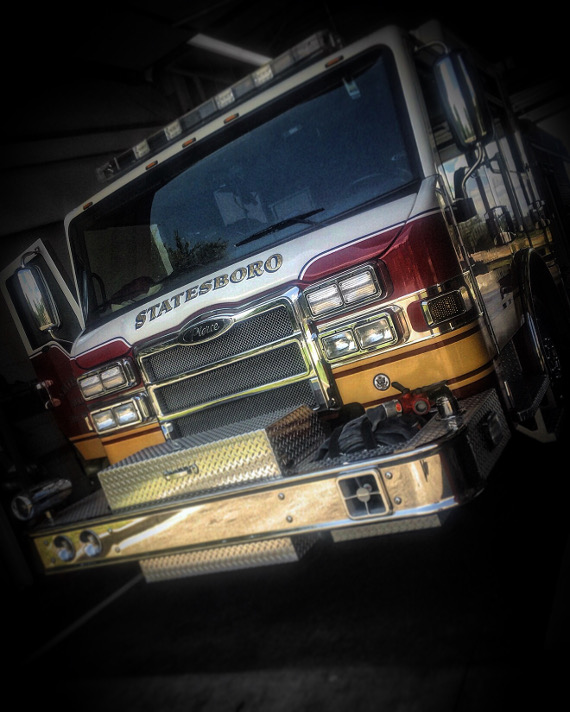 Engines are the basic response unit and the backbone of the department, responding to all incidents. They perform suppression functions, and extrication of victims involved in motor vehicle accidents. The engines carry up to 1,000 gallons of water and have the ability to pump more from nearby hydrants or other water sources. Each station has a main engine as well as a backup engine used for all calls. Station 1 houses Engines 1 and 4 while Station 2 houses Engines 2, 3 and 5.
The Statesboro Fire Department tanker truck, Tanker 1, holds 3,000 gallons of water and helps the firefighters deliver water to places that do not have an ideal water supply for suppression operations. In addition to the tanker, Squad 1 accompanies Tanker 1 on all calls as a service engine that helps to provide additional water, tools, and supplies. The C.A.F.E. unit, C.A.F.E. 2, is a repurposed SFD command van that contains an on-board air cascade system that can refill the air tanks used by firefighters at all major fire scenes. This unit can be brought to the scene either by SFD firefighting personnel or by C.A.F.E. members responding voluntarily.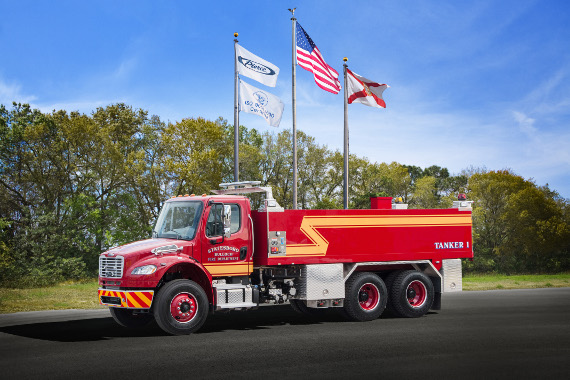 Towers respond to structure fires and commercial fire alarms. These trucks have aerial elements that give firefighters better angles in emergencies. In 2013, the Statesboro Fire Department upgraded their previous ladder truck and acquired a new tower to the fleet. The Tower truck holds 300 gallons of water and features an elevated platform that allows firefighter's to extinguish fires faster and offer improved efficiency and safety during victim rescue in multi-story buildings. Station 1 houses Tower 1 and Ladder 2 while Station 2 houses Ladder 1.