About SFD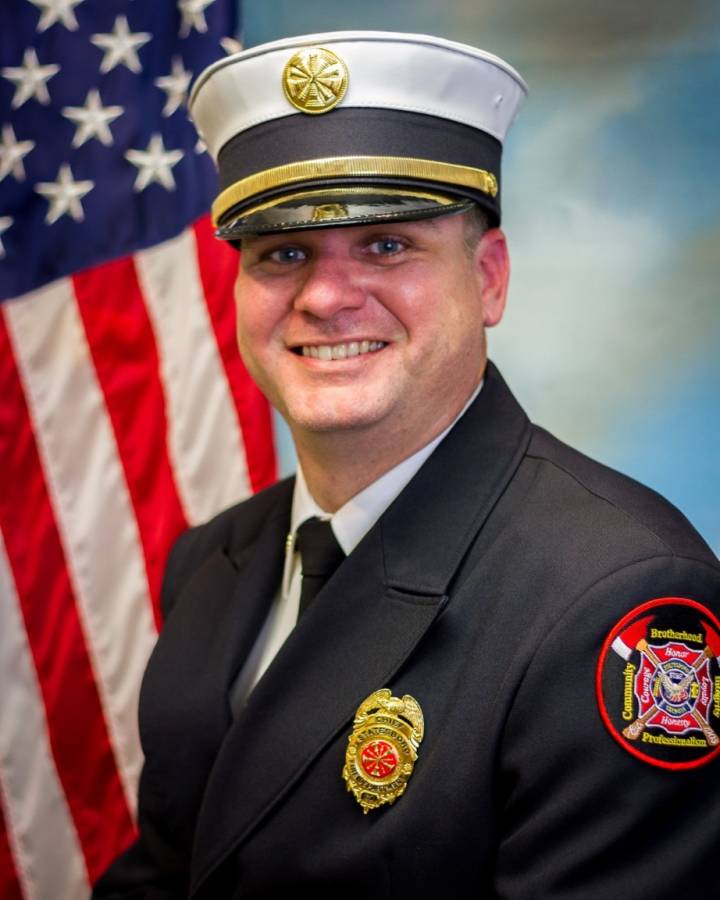 The Mission of the Statesboro Fire Department is to protect the lives and property of the Citizens of our Community by providing a modern, highly trained, and well-equipped Fire Department while ensuring the most current practices and principles of Fire and Life Safety Education and Fire Safety Code Enforcement are utilized in an effort to provide the very best Fire Protection Services.
General Information
The City of Statesboro Fire Department is headed by Chief Timothy Grams. Chief Grams has been with the Department for 25 years and has been the Fire Chief since 2010. He has led the department through significant expansion and modernization during his tenure. He is a graduate of the Fire Science program at Ogeechee Technical College and is a Nationally Registered EMT.
Statesboro Fire Department has two stations. Station #1 is located at 24 West Grady Street across from the Police Department and Station #2 is located at 1533 Fair Road near the hospital. The department offers a full range of fire and rescue services and currently operates with 48 full-time firefighters and two Administrative Assistants.
Our firefighters work three shifts. Operational personnel work a 24/48 hour schedule. They report to their assigned fire station by 7 a.m. and are in-service working for the citizens for 24 hours. The following morning at 7 a.m. their shift ends and they are relieved by the oncoming shift. After 48 hours off, they return for their next 24-hour shift. This schedule provides thirteen personnel on all three shifts. In addition, the Fire Chief and his administrative staff work a normal 40-hour per week schedule and are available during major fires or any other type of incident.
The fire department is equipped with eight fire apparatus that include five engines, three aerial ladders, one tender, and a "Squad" or Service apparatus. The fire department is fortunate to have the ability to utilize state-of-the-art fire apparatus, equipment, and facilities which include a brand new training center with a five-story tower facility, and a two-story live burn building.
Through a contract with Bulloch County, the department covers an area of five road miles from each station, with some of this area is outside of the City limits. Property owners within this coverage area pay a fire district tax to the county, which in turn remits it to the City. Accordingly, the department also responds to other fire incidents within the unincorporated areas of the county in order to assist the Bulloch County volunteer fire departments as part of an automatic aid agreement.
Taking a proactive stance, the Statesboro Fire Department is heavily involved in fire prevention. The Prevention Division, which includes the Prevention Officer and two Fire Inspectors, review building plans for compliance with the Life Safety Code and the International Fire Code. The Division also works closely with the Chief Building Official in the City of Statesboro's Engineering Department in the review of these plans. In addition, every year the department presents fire safety programs to hundreds of school children throughout Statesboro and Bulloch County.
Engines
Engines are the basic response unit and the backbone of the department, responding to all incidents. They perform suppression functions, and extrication of victims involved in motor vehicle accidents. The engines carry up to 1,000 gallons of water and have the ability to pump more from nearby hydrants or other water sources. Each station has a main engine as well as a backup engine used for all calls. Station 1 houses Engines 1 and 4 while Station 2 houses Engines 2, 3 and 5.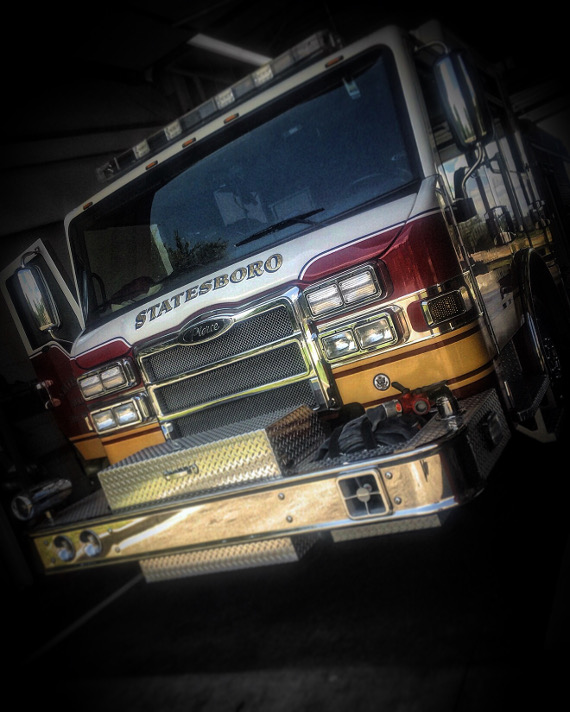 Aerials
Towers respond to structure fires and commercial fire alarms. These trucks have aerial elements that give firefighters better angles in emergencies. In 2013, the Statesboro Fire Department upgraded their previous ladder truck and acquired a new tower to the fleet. The Tower truck holds 300 gallons of water and features an elevated platform that allows firefighter's to extinguish fires faster and offer improved efficiency and safety during victim rescue in multi-story buildings. Station 1 houses Tower 1 and Ladder 2 while Station 2 houses Ladder 1.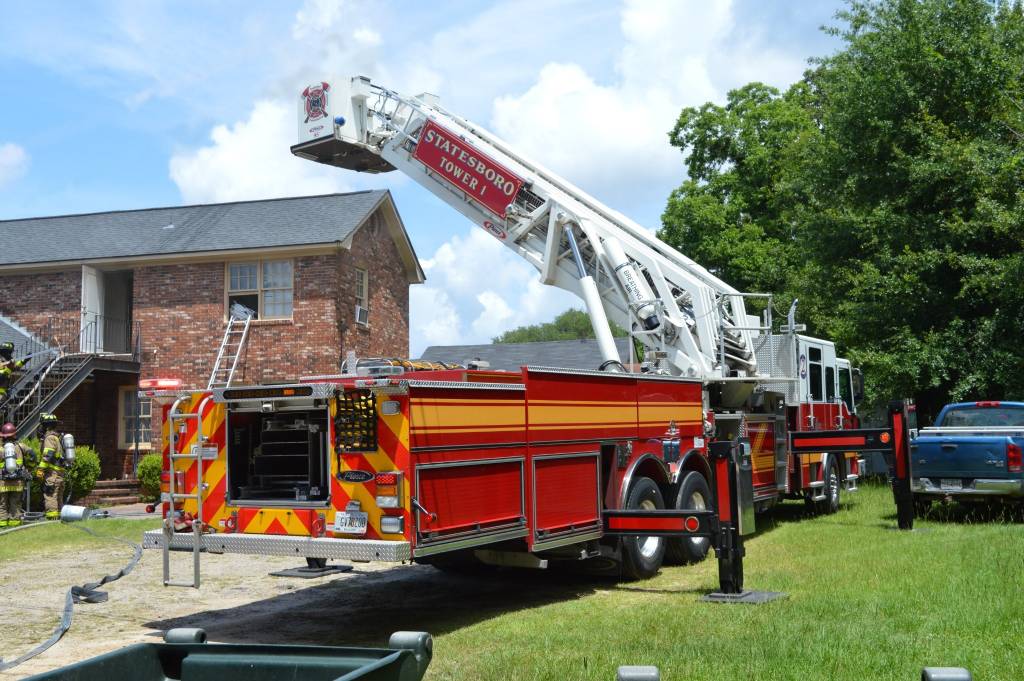 Service Apparatus
The Statesboro Fire Department tanker truck, Tanker 1, holds 3,000 gallons of water and helps the firefighters deliver water to places that do not have an ideal water supply for suppression operations. In addition to the tanker, Squad 1 accompanies Tanker 1 on all calls as a service engine that helps to provide additional water, tools, and supplies. The C.A.F.E. unit, C.A.F.E. 2, is a repurposed SFD command van that contains an on-board air cascade system that can refill the air tanks used by firefighters at all major fire scenes. This unit can be brought to the scene either by SFD firefighting personnel or by C.A.F.E. members responding voluntarily.